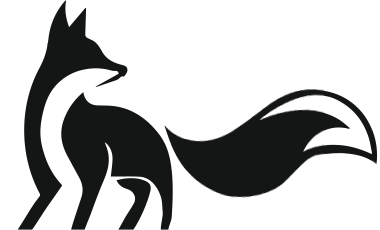 PLNT Centre, is a thriving community that fosters innovation and entrepreneurship, where entrepreneurs and students collaborate to find creative solutions to real-world challenges. As an "innovation factory" where ideas and ideals take shape, PLNT needed an inspiring identity that would fuel its growth and momentum.
ReBranding, Proposition, Brand Strategy, Brand Identity, Campaigns, Socials & Content
ReBranding for Sustainable Connectivity with a Forward-Looking Approach
Client & Ambition
Empowering Innovation and Entrepreneurship through Rebranding
The challenge was to create a distinctive and versatile brand identity that allows PLNT to express itself in different contexts while maintaining its unique character and recognizability. In addition, the rebranding had to reflect PLNT's commitment to sustainability and its forward-thinking vision, enabling the organization to forge stronger connections with its community, stakeholders, and partners. In short – to become a strong brand.
Approach
Elevating brand presence with a targeted approach
We believe in growing together through a combination of rich experience and new, surprising insights. To bring these worlds even closer together, we supported PLNT in strengthening its position within the Leiden community. We wanted to create a brand experience that exudes dynamism and growth. Ambitions are meant to be achieved and dreams are meant to be realized. With this in mind, we approached the project with a combination of creativity and strategy. We started by changing the name and then went on to develop symbolic elements that strongly influenced the design of a new logo. Based on this foundation, we developed a leading brand identity that would improve PLNT's marketing efforts. Then, we tackled the website, social media, and content creation in a linear way to ensure a successful brand launch and further visibility.
Result
Well-positioned to achieve its ambitious goals and make a lasting impact
PLNT's rebranding has not only refreshed its look, but also revitalized its identity. The new brand identity is dynamic and versatile, allowing PLNT to express its unique character in various contexts and channels, all while maintaining its recognizability. The name change from HUBspot to PLNT Leiden has not only helped the organization strengthen its position in the community, but also reinforced its commitment to entrepreneurship and innovation.
The new logo is a symbol of growth and dynamism, radiating energy and reflecting PLNT's forward-thinking vision for the future. The rebranding has been seamlessly applied across various touchpoints, from the website to social media, marketing materials, and physical space. The website, with its modern look, intuitive navigation, and engaging content, effectively showcases PLNT's services, events, and success stories.
As a result of the rebranding, PLNT has forged significantly stronger connections with its community, stakeholders, and partners, leading to a remarkable growth of up to 300% in brand awareness, business, and even a second PLNT location in The Hague, PLNT Den Haag. By embodying its spirit of innovation and growth in a bold and exciting brand identity, PLNT is poised to make a lasting impact not only in the Leiden region, but also beyond.
"Met de nieuwe naam en uitstraling maken we nu echt de nadrukkelijkere associatie met groei en het samenbrengen van ondernemerschap en innovatie"
– Bastiaan de Roo, Directeur PLNT