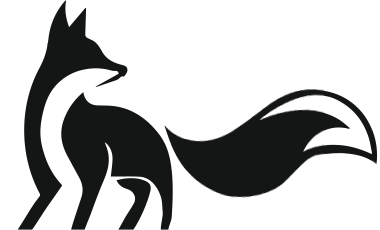 SPARK Empowers Businesses to Embrace Social responsibility. Their goal is to inspire local entrepreneurs to make a positive impact on society, and they do this by providing the necessary support and resources.
Brand- and Marketing Strategy, Brand Campaigns, Socials & Content
Creative Approach: Transforming Social Responsibility trough Brand Awarness
Client & Ambition
Spark a social responsibility revolution with innovative branding and marketing
At Studio Vixx, we believe that every company has a responsibility to the community it operates in. That's why we're excited to announce our collaboration with SPARK, a social enterprise that empowers businesses to embrace social responsibility. SPARK has a clear vision, however, they lacked the visibility and reach necessary to achieve their ambitious goals. Their marketing efforts had not yielded the desired response, and they were struggling to gain traction with potential partners.
Approach
Crafting a tailored marketing and brand Strategy
At Studio Vixx, we believe in tailored solutions, rather than a one-size-fits-all approach. With SPARK's unique position as a stimulating ambassador without specific services, we took an autonomous approach to the project. We established clear goals and developed a testing strategy to achieve them. Our project gave us the creative freedom to innovate and explore new ideas, which is where we excel.
We implemented an ongoing brand campaign that we refine on a monthly basis, using engagement metrics as a guide. In addition to our marketing strategy, we created a content strategy to ensure that SPARK maintained a fresh presence daily. We believe that consistency is key to growth, and to keep improving our marketing, we developed monthly content calendars. We have regular monthly meetings to keep implementing sharper marketing strategies, ensuring that SPARK remains at the forefront of their industry.
"Our branding and marketing strategies united partners and inspired businesses to embrace social responsibility."
Result
From Little Response to Strong Engagement: Spark's Growth and Expansion
Thanks to our autonomous approach, we achieved significant growth in online engagement for SPARK in just three months. By leveraging a range of media tools, including newsletters, podcasts, events, and social campaigns, we expanded SPARK's reach and visibility. Additionally, we developed a unique "SPARK Impact Route" map that showcases socially responsible businesses in the area. This initiative attracted new partners and encouraged more businesses to explore the benefits of social responsibility.
Our marketing and branding strategies established SPARK as a recognized leader in the region for promoting social responsibility. Top organizations, such as Arivva, Van der Valk, and Zorg & Zekerheid, have joined the movement, and SPARK is now receiving more inquiries about their services. Through our collaboration, SPARK ignited a culture of social responsibility in Leiden and Leiderdorp, and we continue to take pride in being part of this transformative journey.